Standing at the crossroads of Europe and Africa, between the Eastern and Western Mediterranean, Tunisia has always been a bridge between multiple regions, civilizations and cultures. Historically, it gave its old name "Ifrikiya" to the African Continent.
POLITICAL AND ECONOMICAL TIES :
Even before its independence in 1956, Tunisia has engaged with its African brothers in the fight against colonialism and apartheid. As a sovereign State, it gave a special attention to the strengthening of its political and economic ties with all African countries.
The legal framework governing bilateral cooperation includes more than 300 agreements in different fields of partnership. Besides, the Tunisian Government offers annually hundreds of fully funded scholarships to African students and trainers.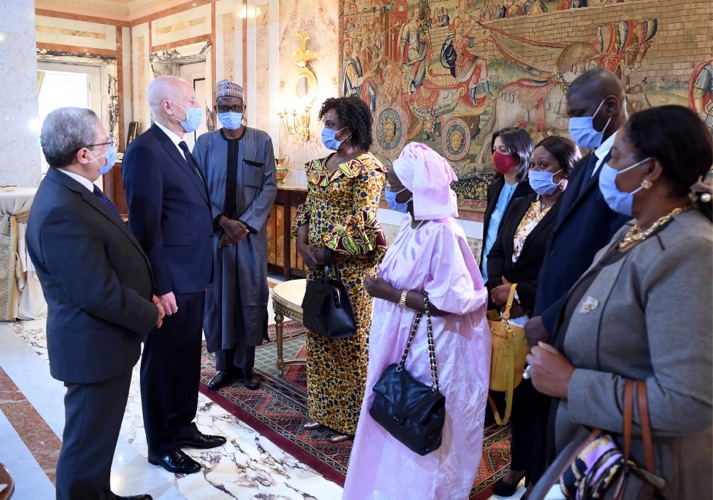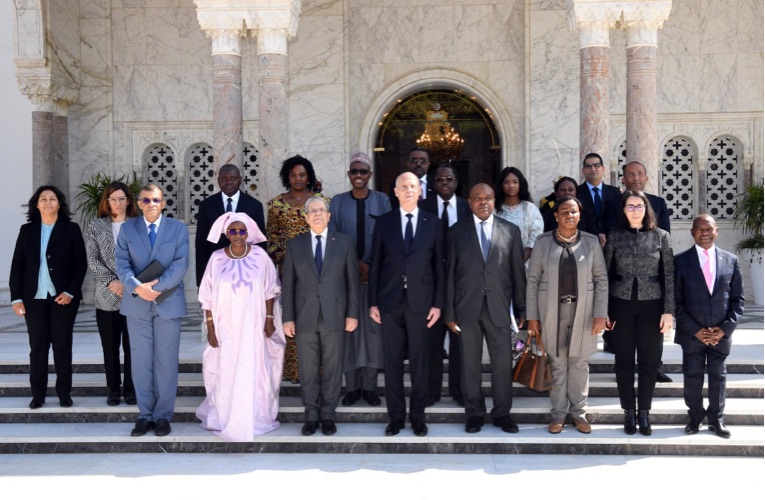 As a founding member of the Organization of African Unity, currently the African Union, Tunisia has played a pioneering role in establishing its pillars and supported common African action by adhering to the African Union's goals and plans aiming to create an integrated, prosperous and stable space for the African people and the coming generations.
Tunisia is hosting three important African Union bodies : The Pan-African Institute of Statistics, the Pan-African Intellectual Property Organization and the Africa Inclusive Markets Excellence Centre.
Fully convinced that an integrated Africa is a strong Africa, Tunisia adhered to the main economic groupings of the Continent. In this spirit, it has joined in July 2018, the Common Market for Eastern and Southern Africa (COMESA), as a full member and is currently actively engaged in the process of implementing the African Continental Free Trade Area (ACFTA). Tunisia is also an observer-member of the Economic Community of States of West Africa (ECOWAS), since June 2017.
PEACE AND SECURITY :
In its efforts to contribute to the consolidation of peace and security in Africa, Tunisia participated, since the 60's of the last century, to many UN missions. Tunisian Blue Helmets are currently deployed within four UN peacekeeping operations in Africa.
Driven by its deep conviction of a common destiny and the imperative of coordination and solidarity, Tunisia aspires today to work together with its African brothers in order to meet the multifaceted challenges facing the Continent, in particular economic, social and technological development, climate change, terrorism, human security…
As a member of the Peace and Security Council of the African Union for the 2022-2024 term, Tunisia is committed to continue its efforts to raise the voice of Africa and defend its causes relying on its late experience as a non-permanent member of the UN Security Council (2020-2021). Indeed, Tunisia has endeavored during its mandate, to place African issues at the forefront of the international community priorities, while defending the values of solidarity and co-operation in all fields, especially in light of the health crisis resulting from the COVID-19 pandemic and its repercussions on the entire world.